MBTA Zoning Technical Assistance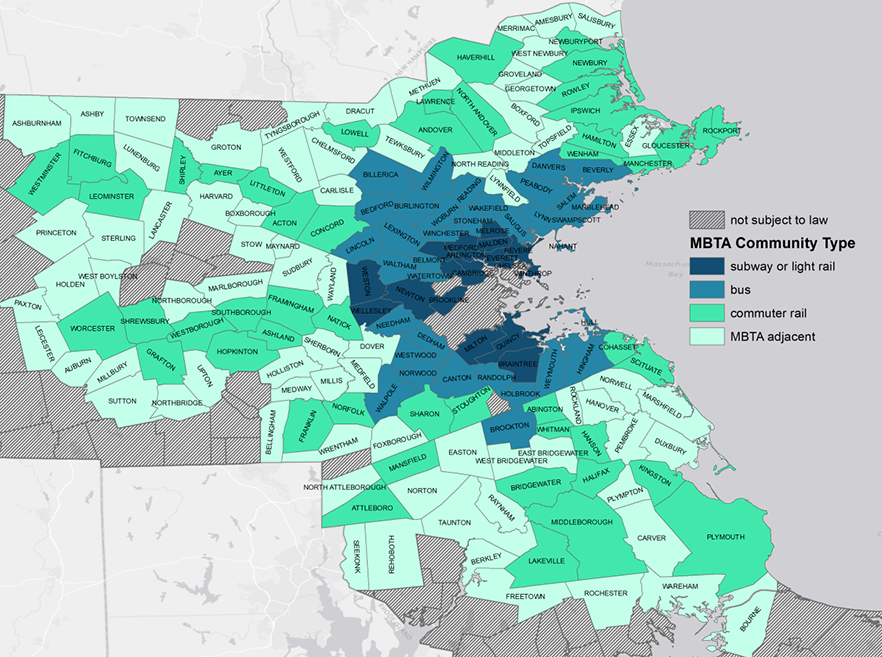 This program will support MBTA communities seeking to comply with the new provision in the $262 million Economic Development Bond Bill of 2021. The bill included modifications to the state's zoning act (Chapter 40A, Section 18), adding a new section (3A) which directs 175 MBTA communities to adopt zoning where multi-family housing is permitted by right.
NEW: Compliance deadlines for MBTA communities
Since then, the state has developed draft compliance guidelines. Released on Dec. 15, 2021, the guidelines are based on the principle that communities that benefit from having access or proximity to public transit should "provide the opportunity for multi-family housing around these assets at a scale, density and character consistent with the community's planning goals." The draft guidelines will be open for public comment through March 31, 2022. Public comment can be made through this online form.
To support community understanding and compliance, MHP's will provide technical assistance for MBTA Communities, in collaboration with Department of Housing and Community Development (DHCD) and the Massachusetts Department of Transportation.
The 3A-TA program components will include:
3A-TA Clearinghouse
MBTA zoning requirement resources from Mass.gov

Tools for planners
Zoning & Transportation
Additional resources

Discussion & commentary
More information